(주)유니오텍의 센서 제품입니다.
Product

Digital HDR CMOS cameras



Application
Download
아래 표의 제품 번호를 누르시면 Datasheet를 다운 받으 실 수 있습니다.



Digital HDR CMOS cameras
With their extremely large dynamic ranges >100 dB the digital megapixel cameras are ideal for high brightness differences and low light conditions. The cameras offer a wide range of digital data interfaces for easy and flexible integration into automotive on-board networks and driver assistance systems. In addition, the rugged housings withstand the toughest conditions.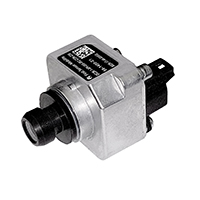 Technical specifications and data sheets

Camera

Sensor

Housing
Resolution
Supply voltage

Interface
Operating temperature
Blue Next Camera

DC3C-1-E4P-...
Automotive HDR
CMOS ST VG6640
1.3 Mpix
48 VDC (PoE)
4-wire-Ethernet (PoE)
-40 … 85 °C
DC2C-1-API-...
Automotive HDR
CMOS OV 10635
1.0 Mpix
12 VDC
Apix
-40 … 85 °C
DC2C-1-LVD-...
Automotive HDR
CMOS OV 10640
1.3 Mpix
12 VDC
LVDS
-40 … 85 °C
DC2C-2-LVD-...
Available Soon!
Automotive HDR
CMOS Sony IMX390
2.3 Mpix
12 VDC
LVDS
-40 … 85 °C
Blue Eagle Camera
DC3K-1-2WE-..
Automotive HDR
CMOS OV 10635
1.0 Mpix
12 VDC
2-wire-Ethernet
Broad-R Reach
-40 … 85 °C
DC3K-1-ETH-...
Automotive HDR
CMOS ST VG6640
1.3 Mpix
12 VDC
4-wire-Ethernet
-40 … 85 °C
DC3K-1-EAP-...
Automotive HDR
CMOS OV 10635
1.0 Mpix
12 VDC
4-wire-Ethernet
automotive PoE
-40 … 85 °C
DC3K-1-LVD-...
Automotive HDR
CMOS OV 10635
1.0 Mpix
12 VDC
LVDS
-40 … 85 °C
Red Hawk Camera
AC2Z-1-...
1/4 " COMS
PAL/NTSC
9...38 VDC
Analog
-40 … 105 °C